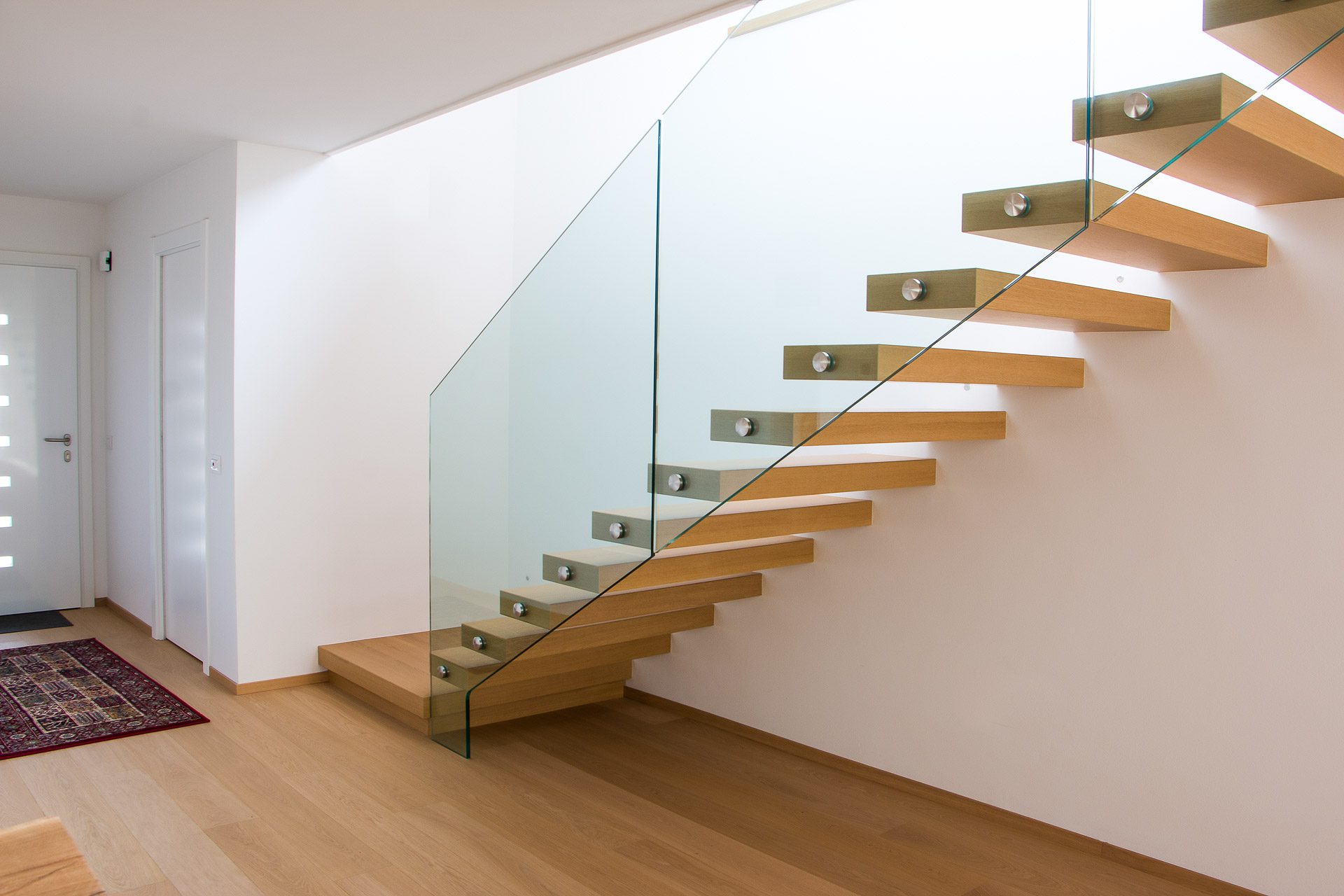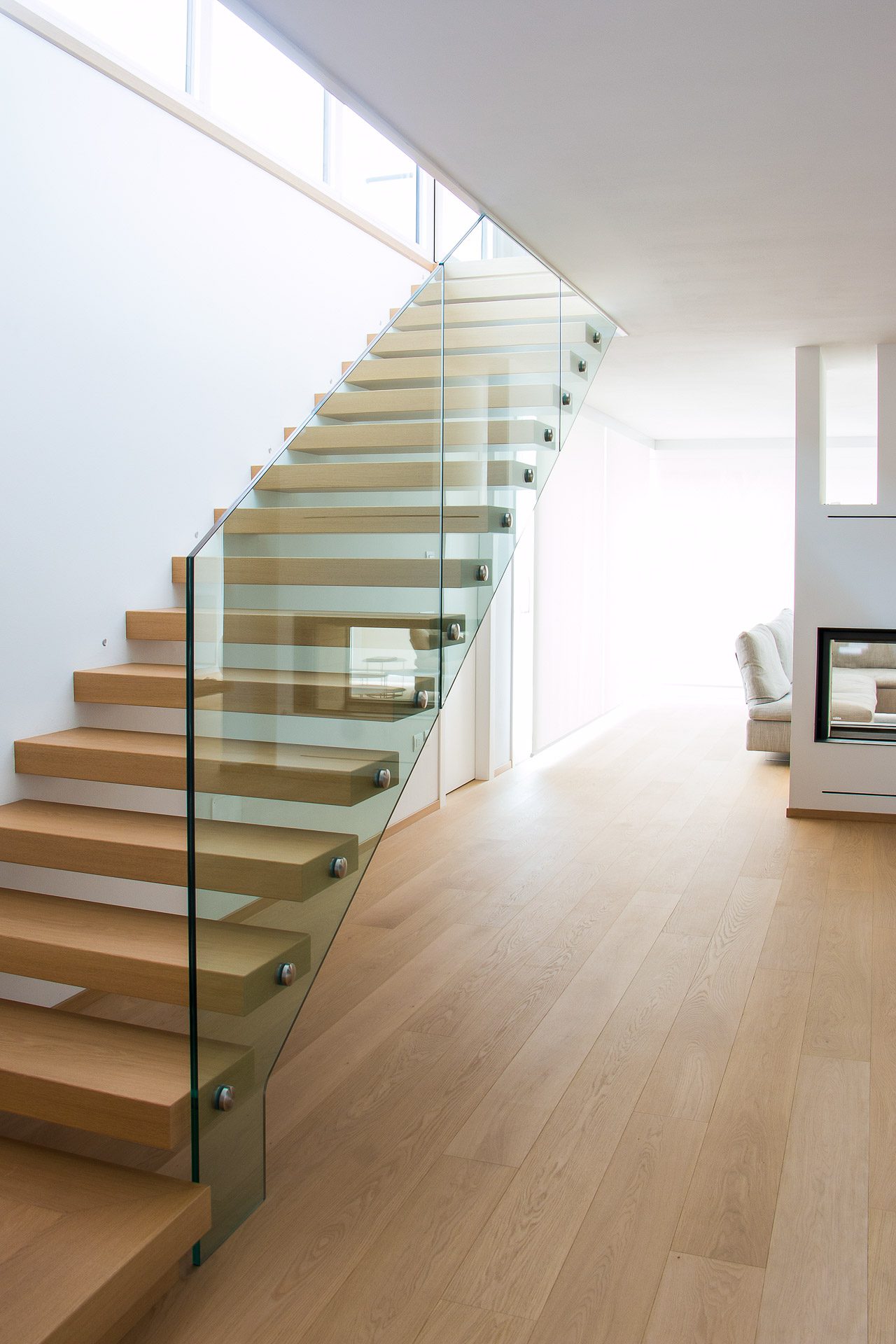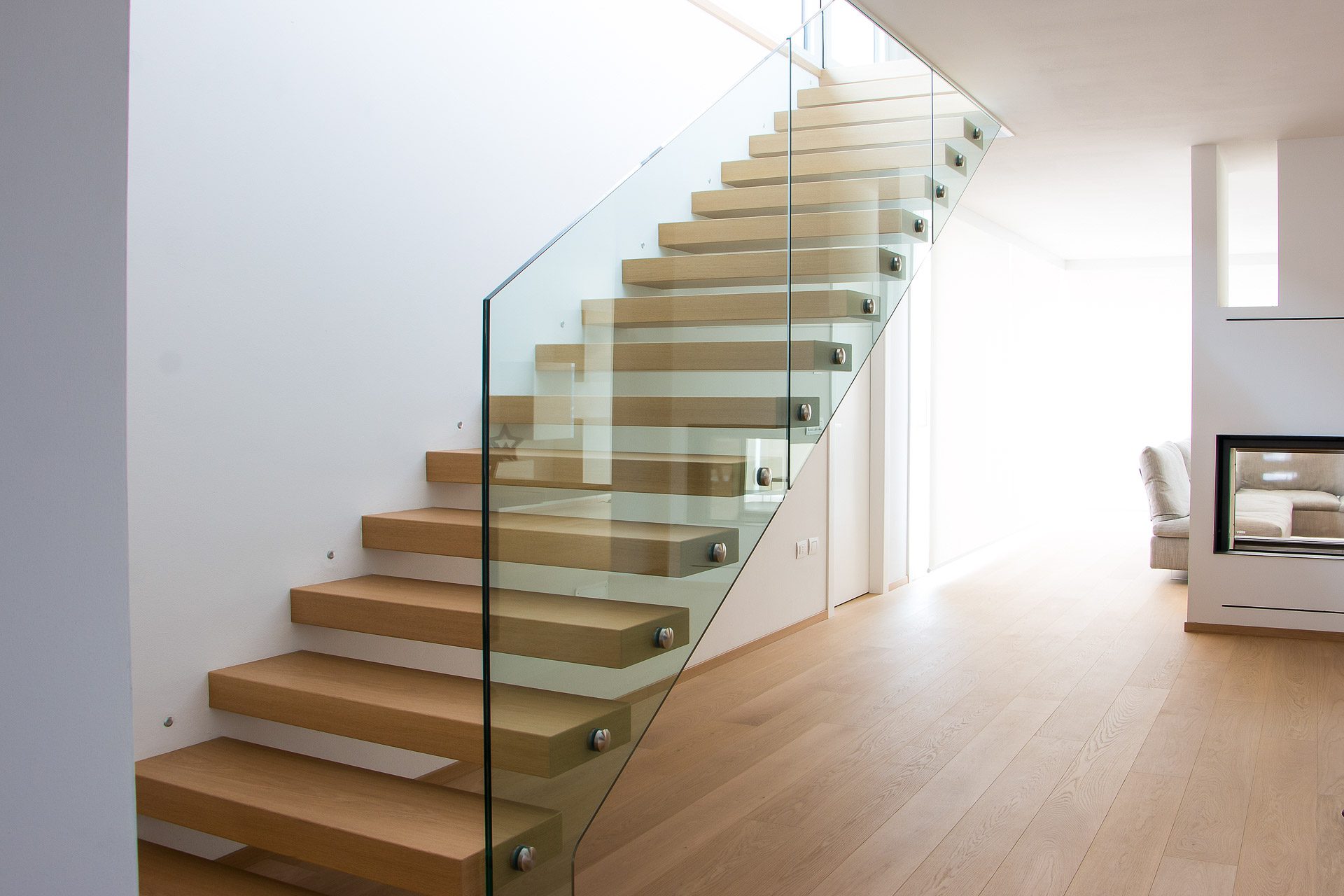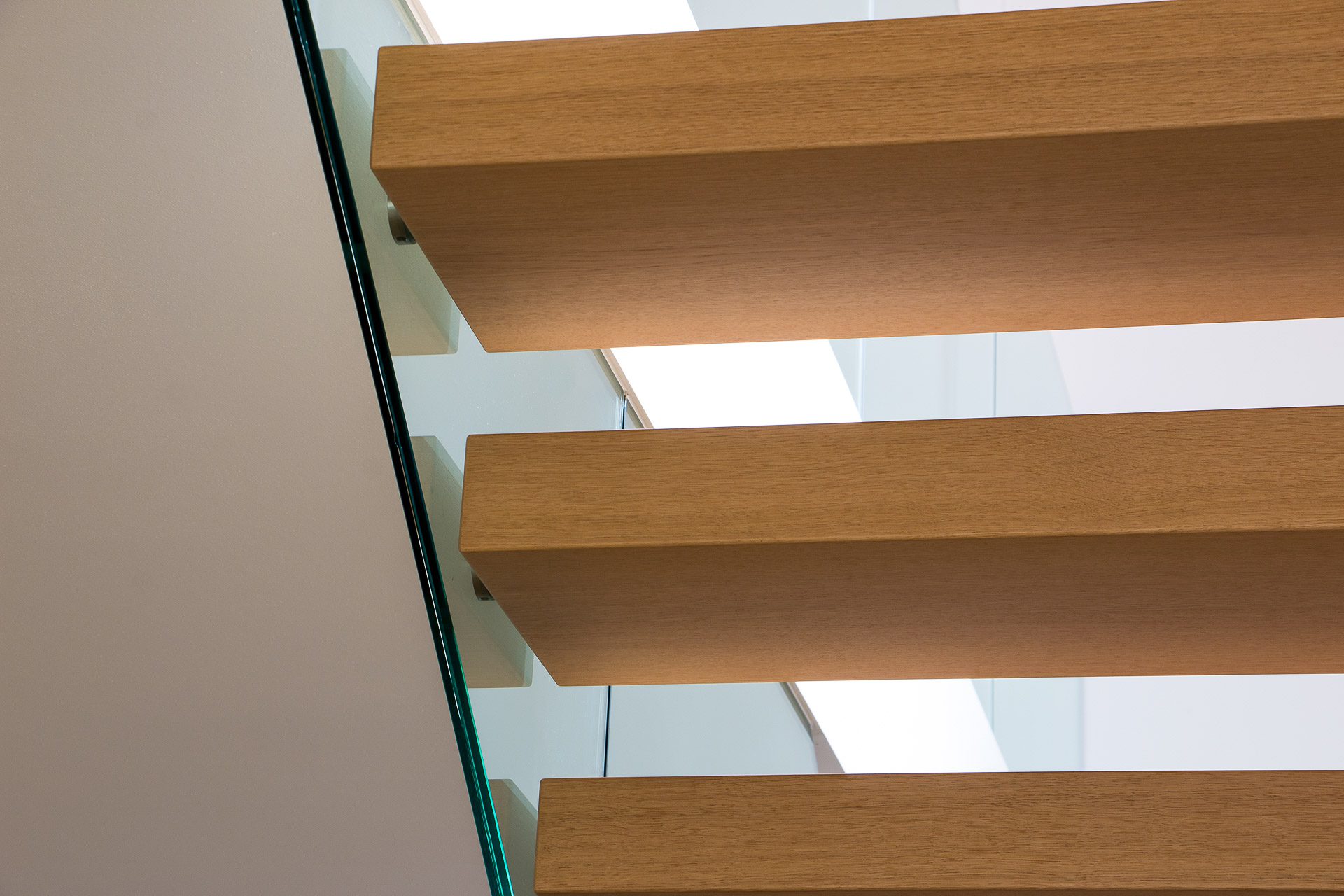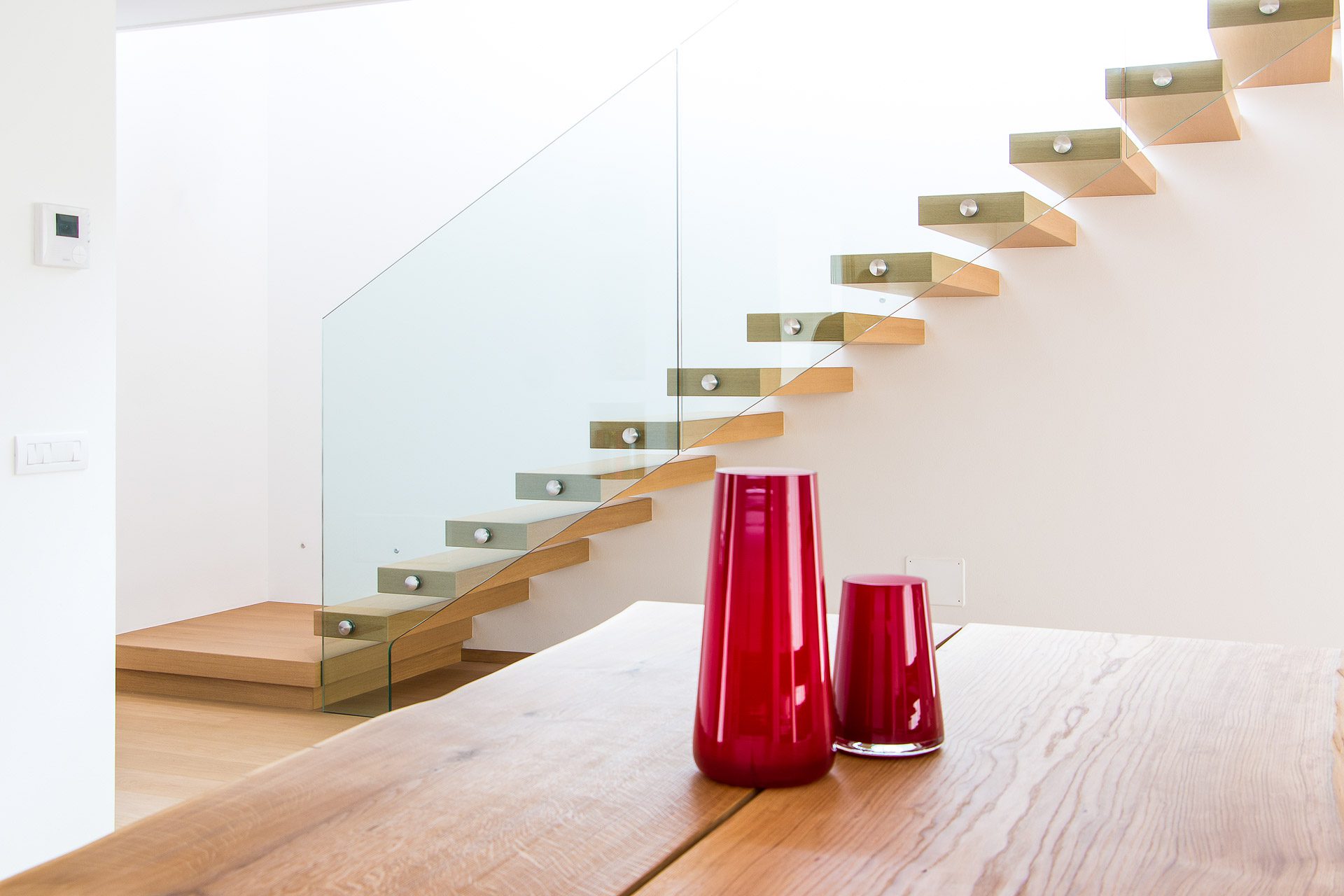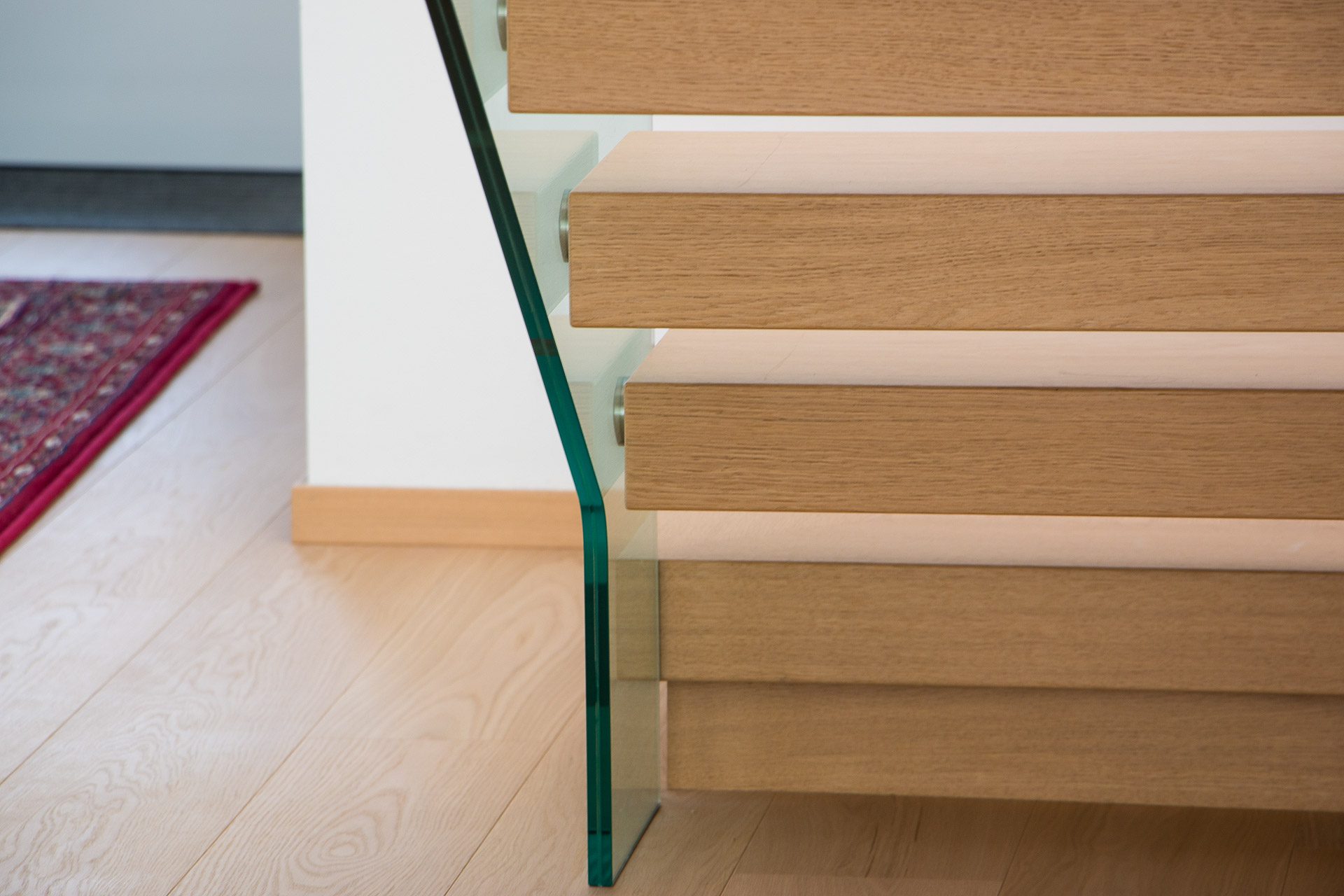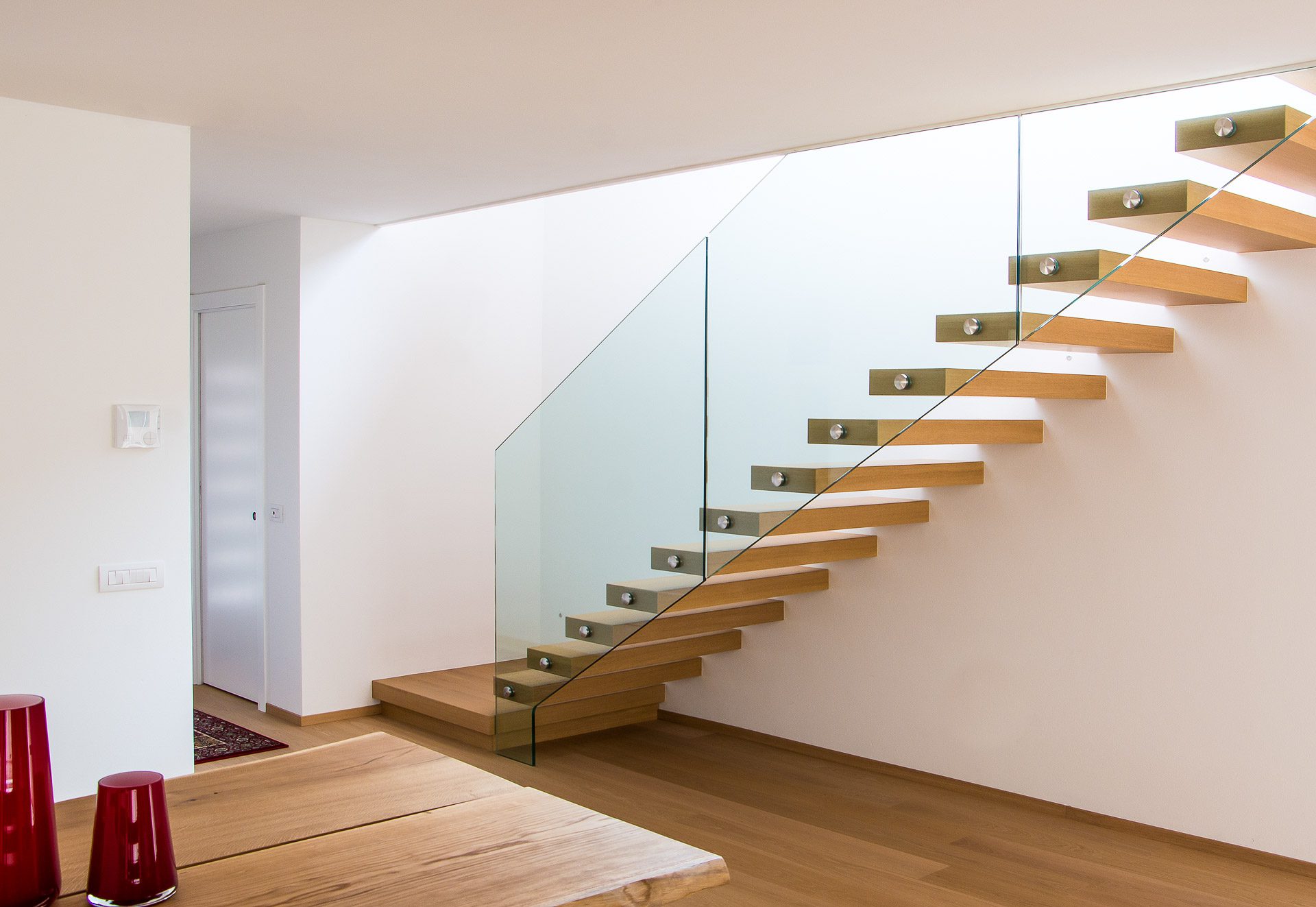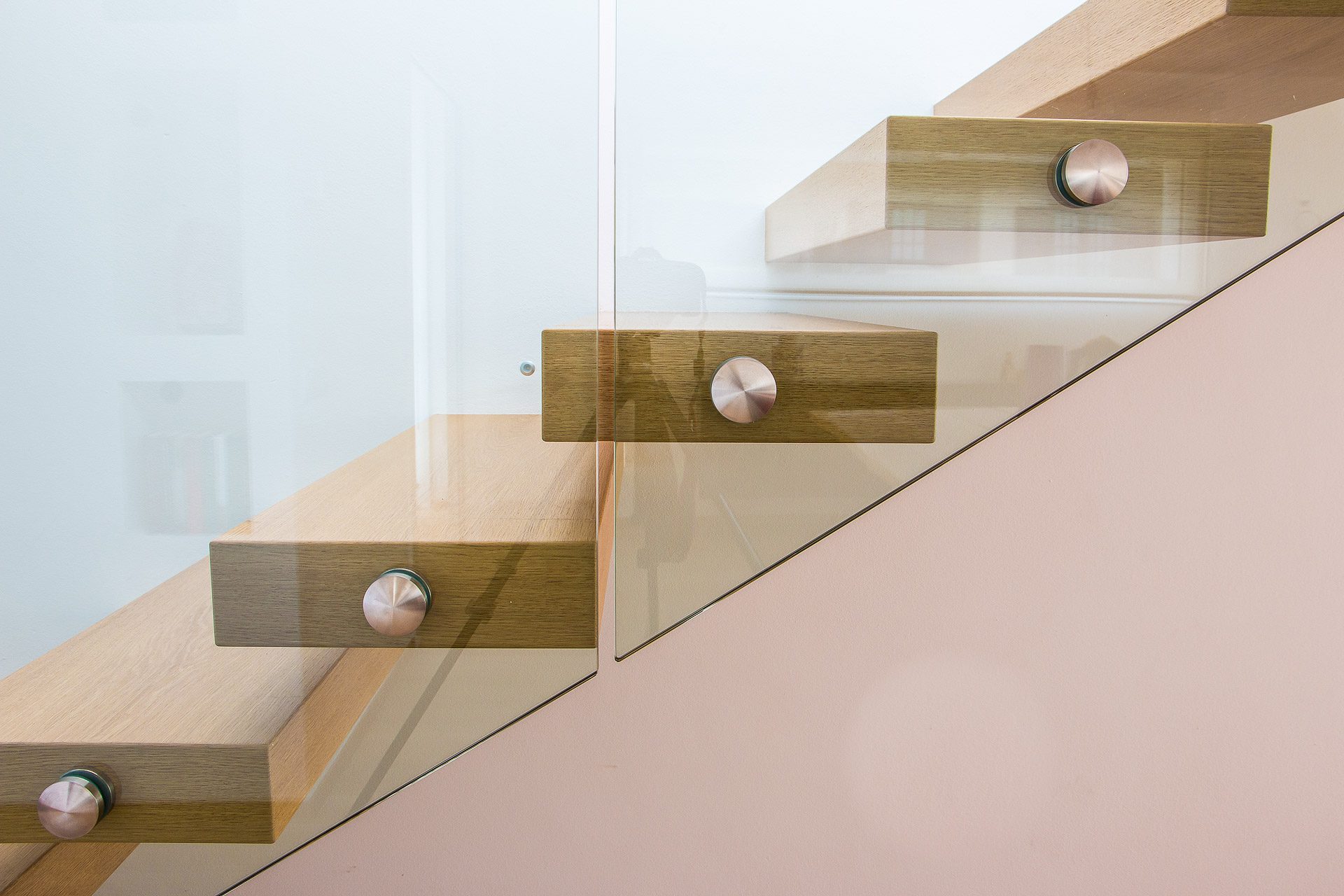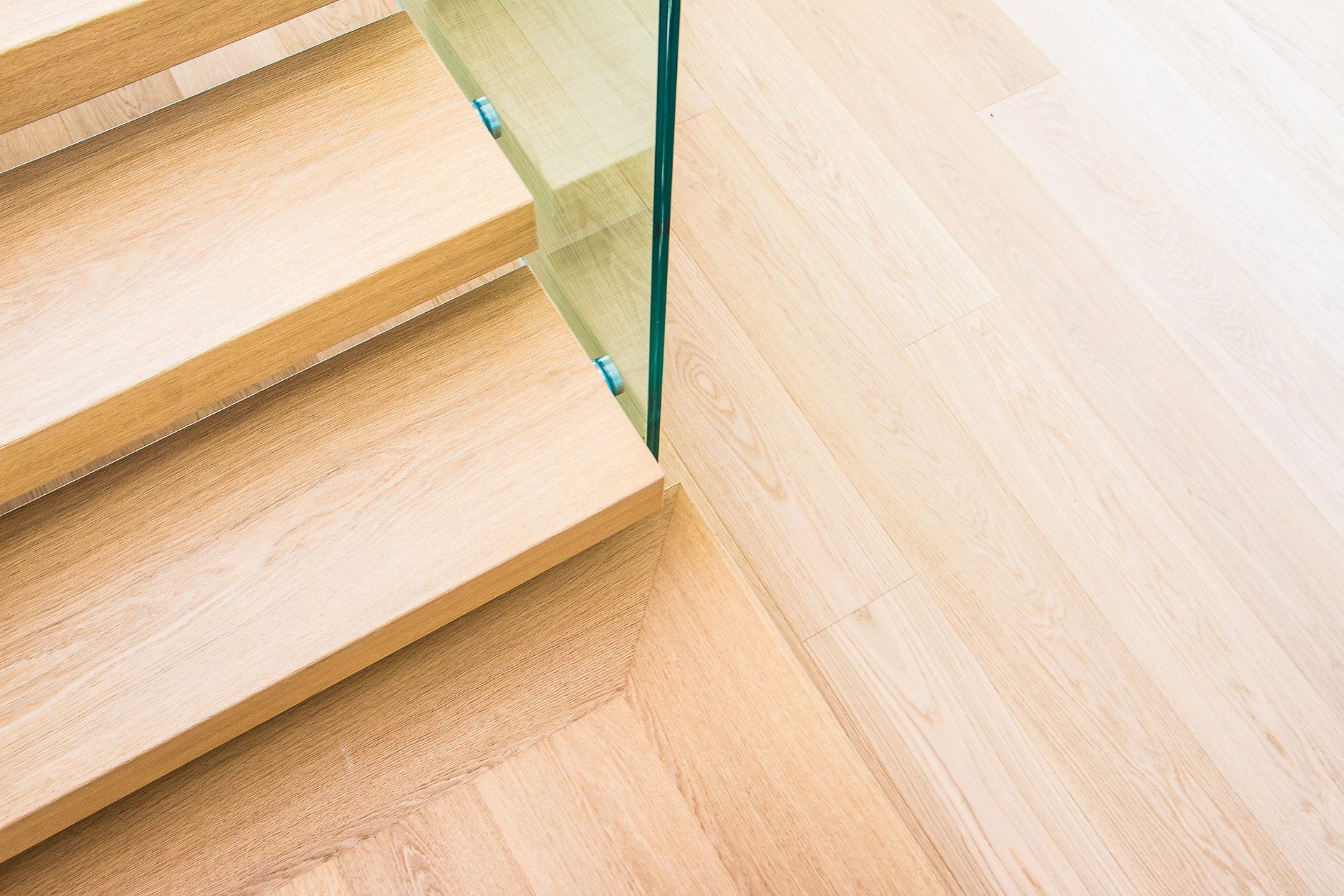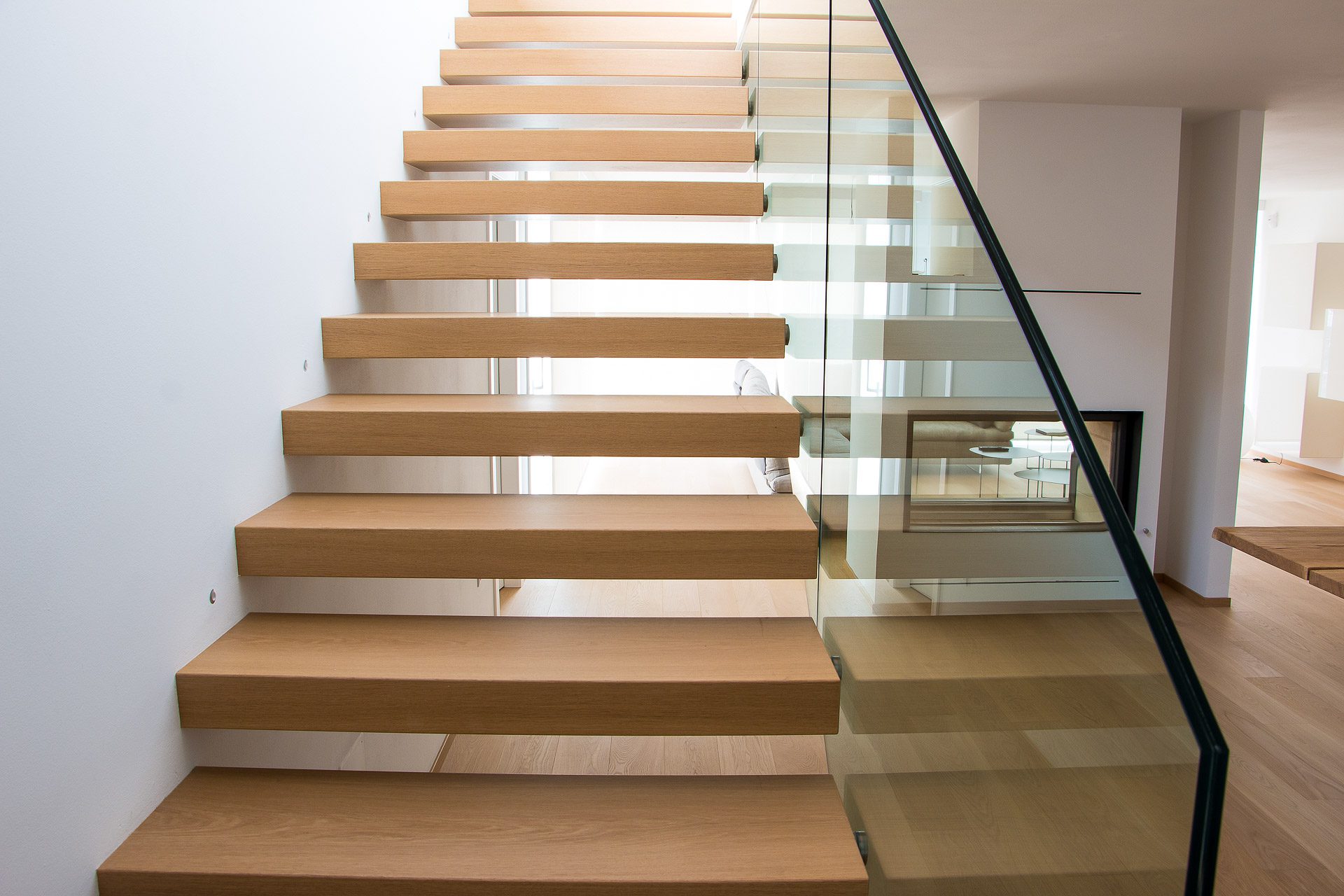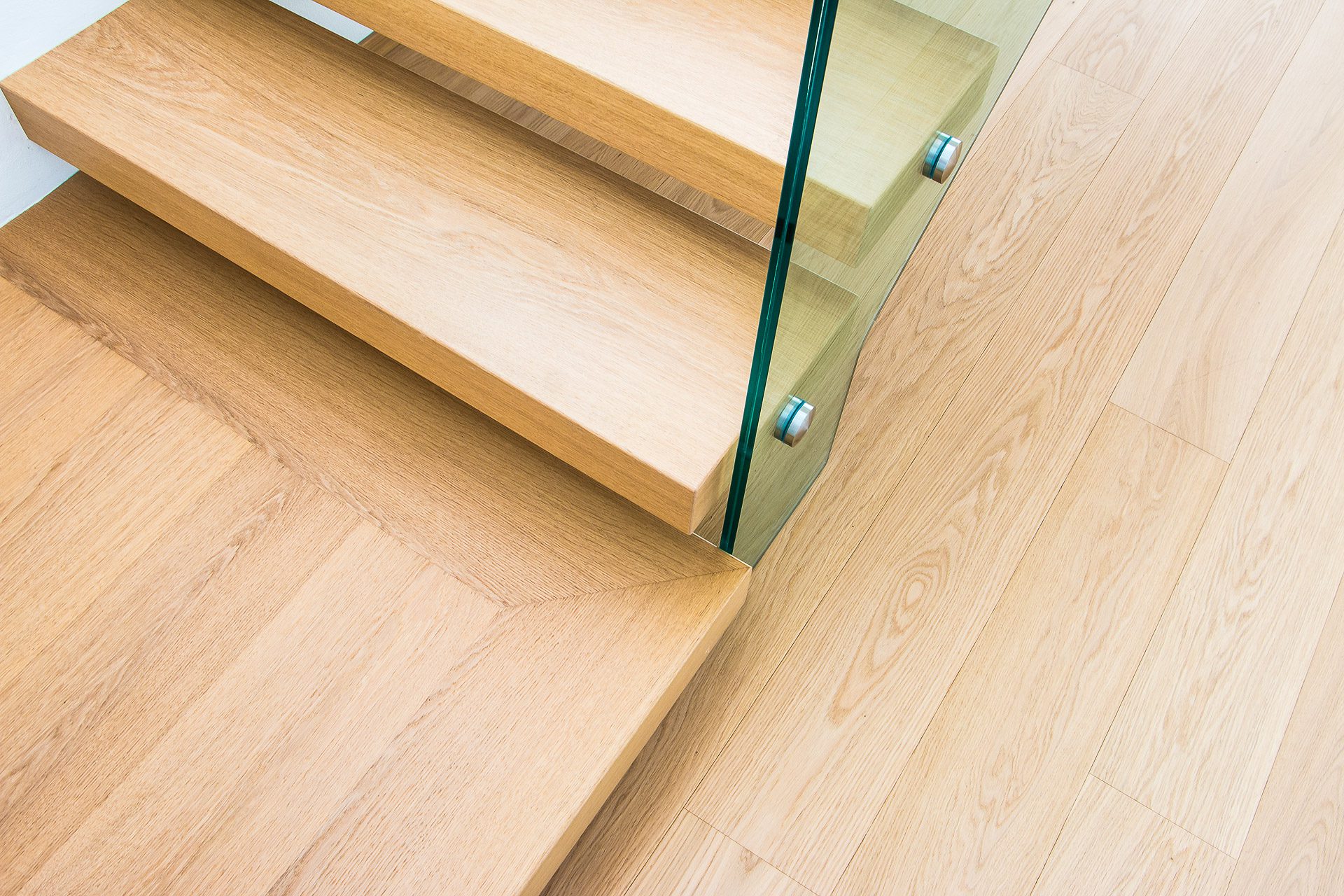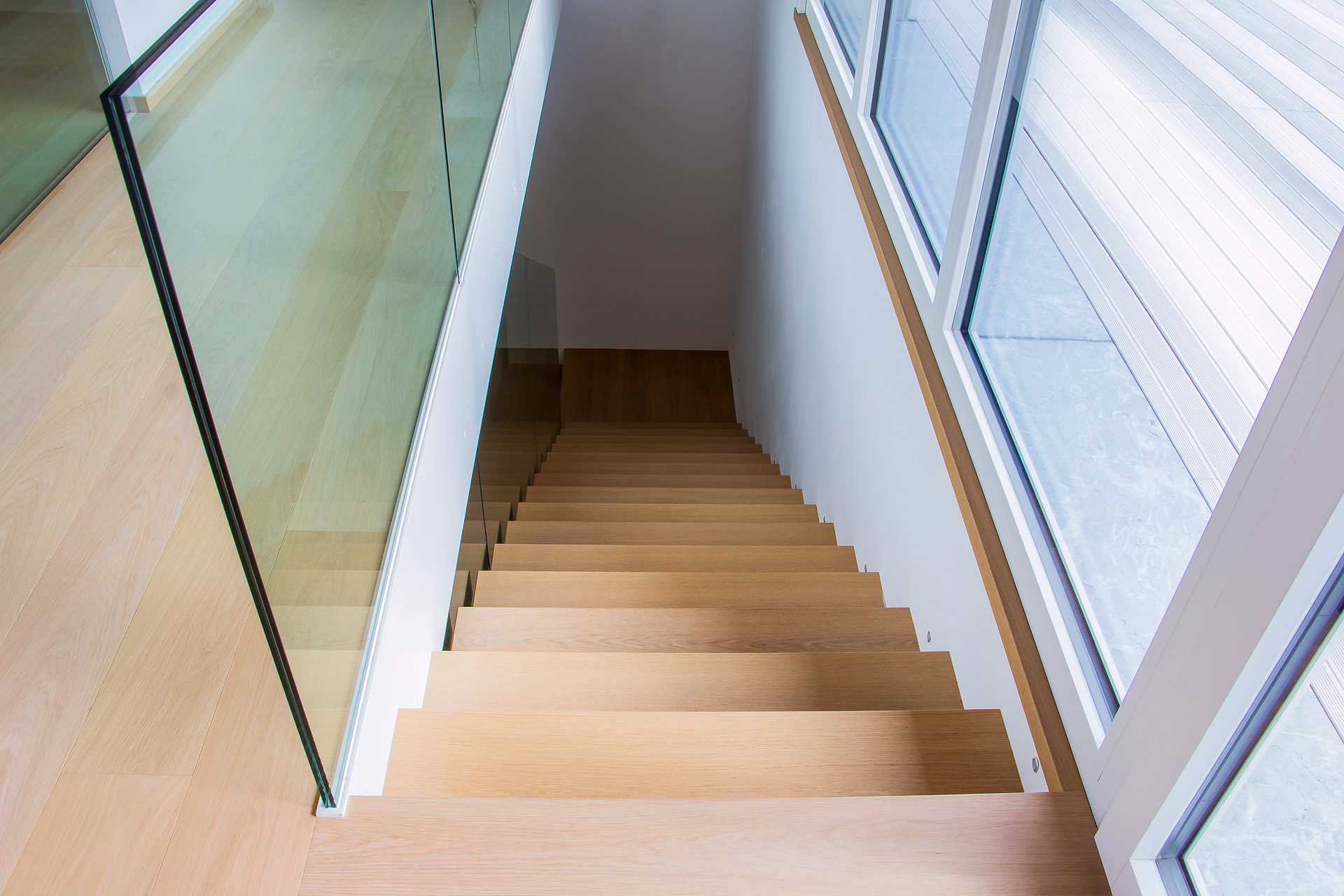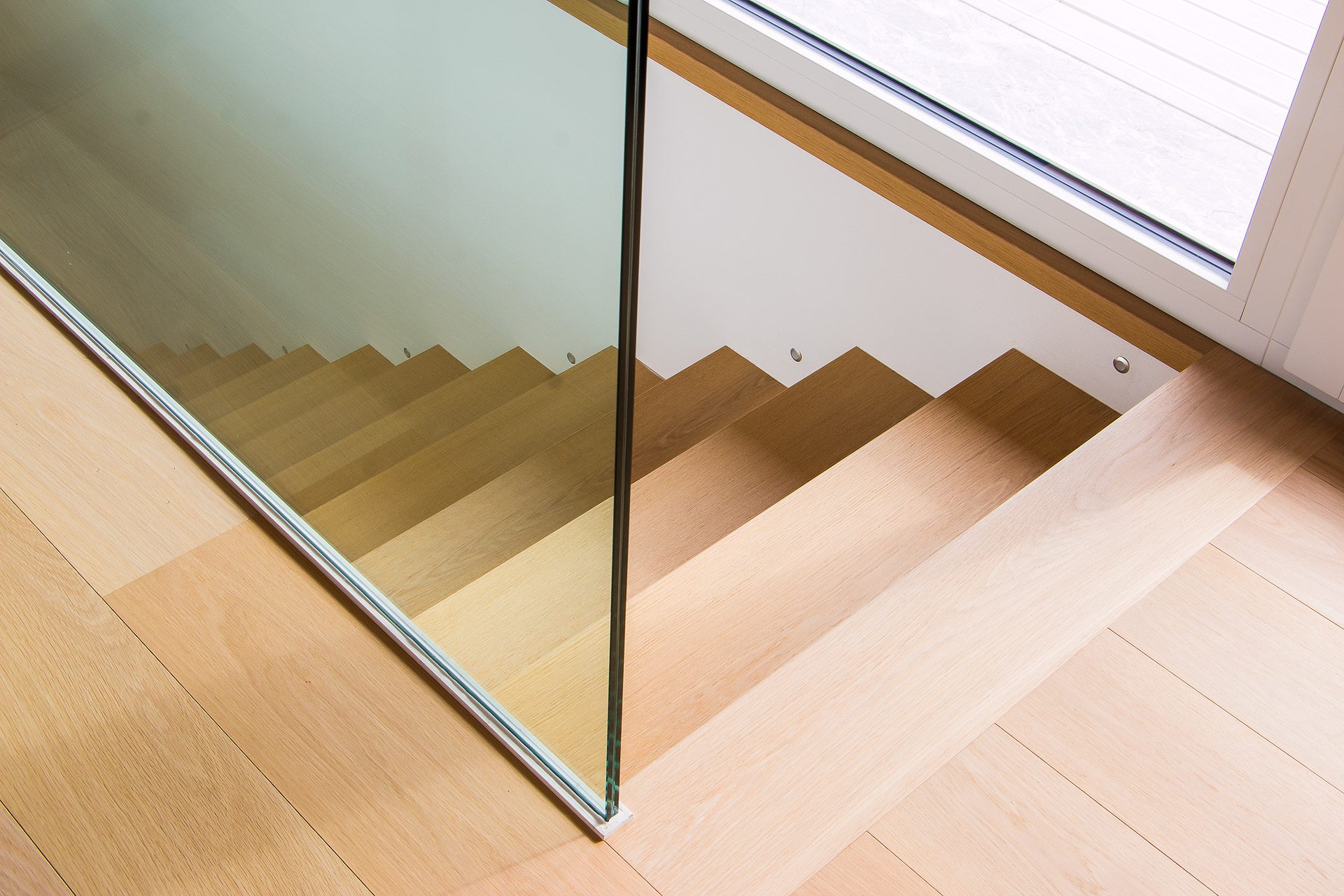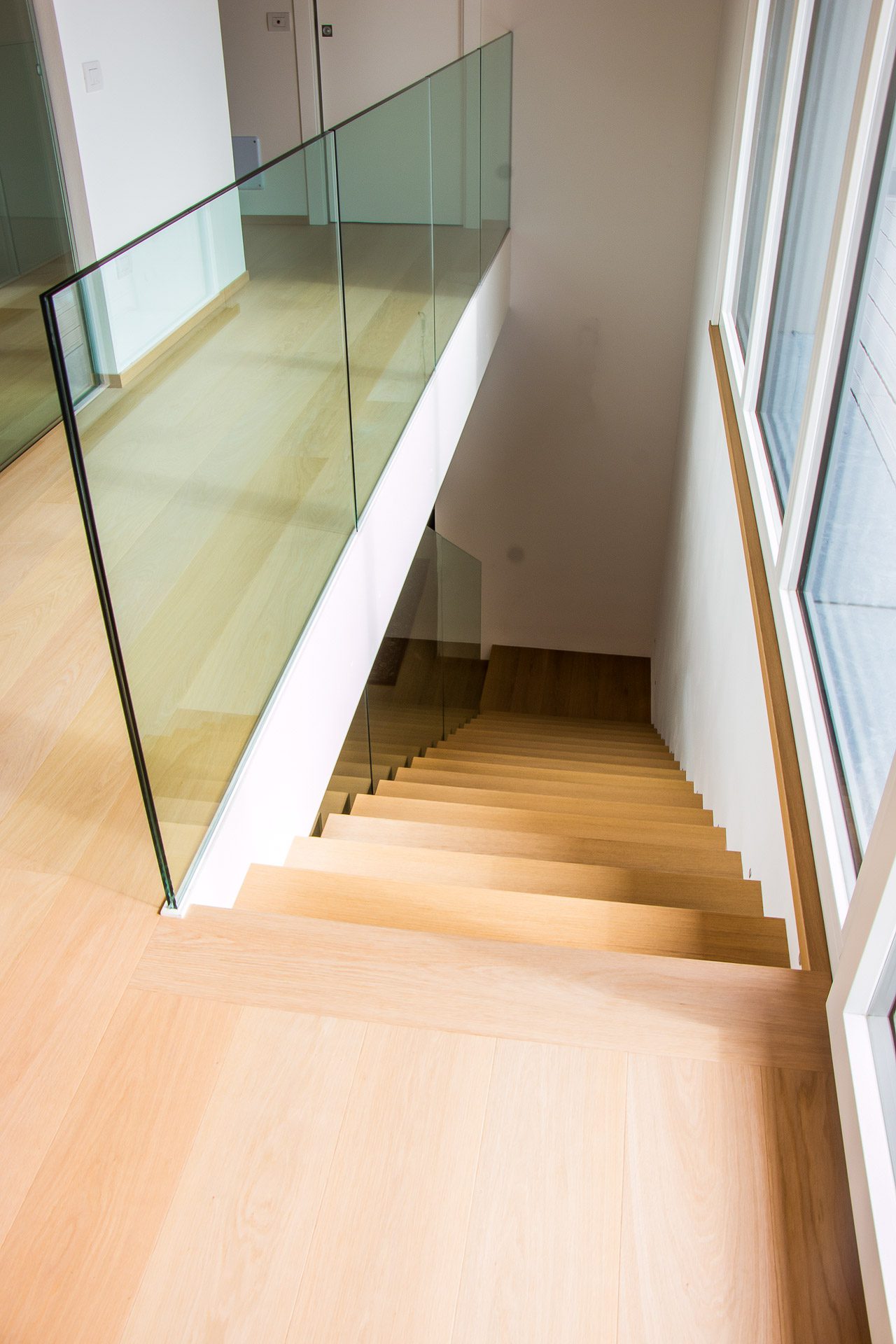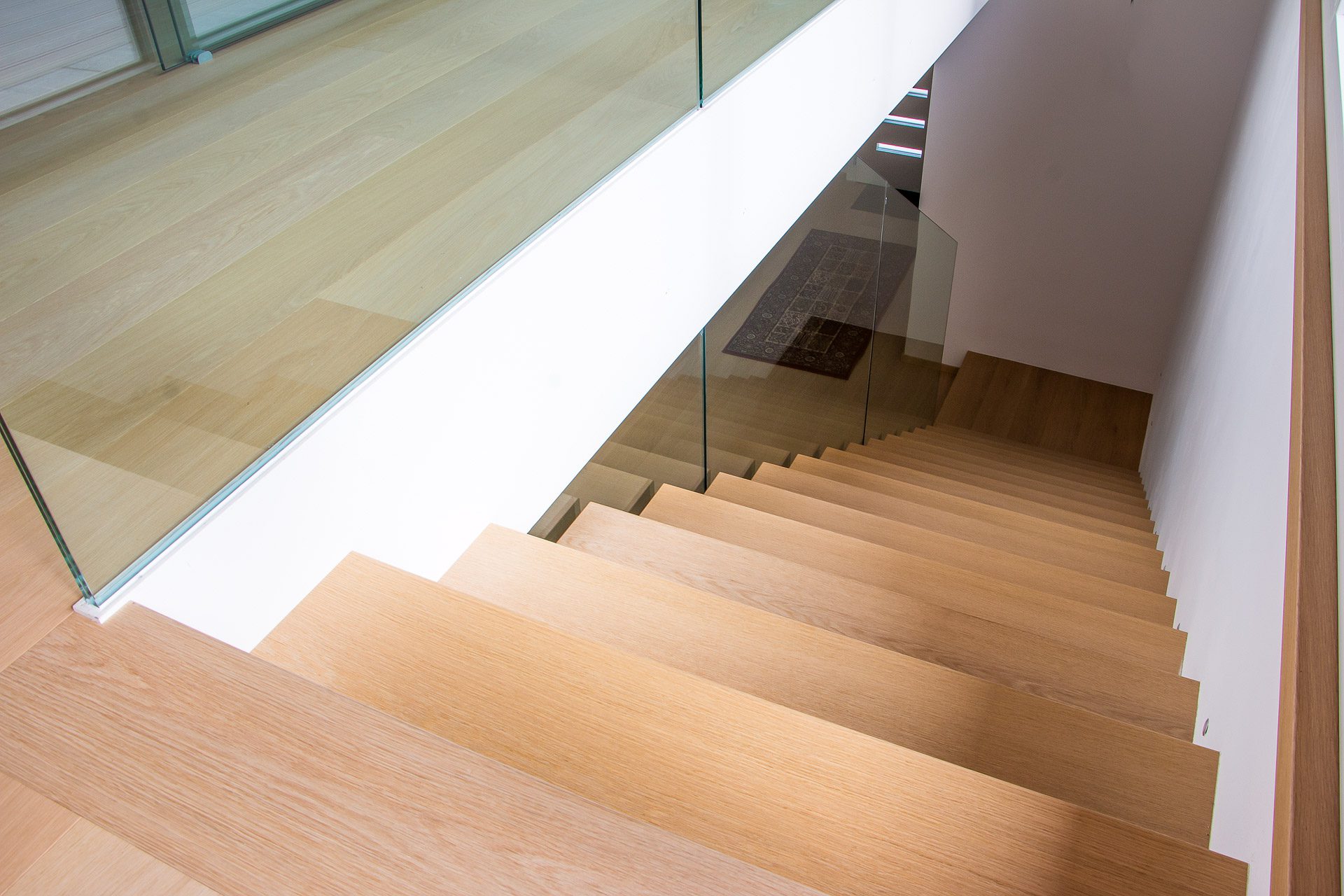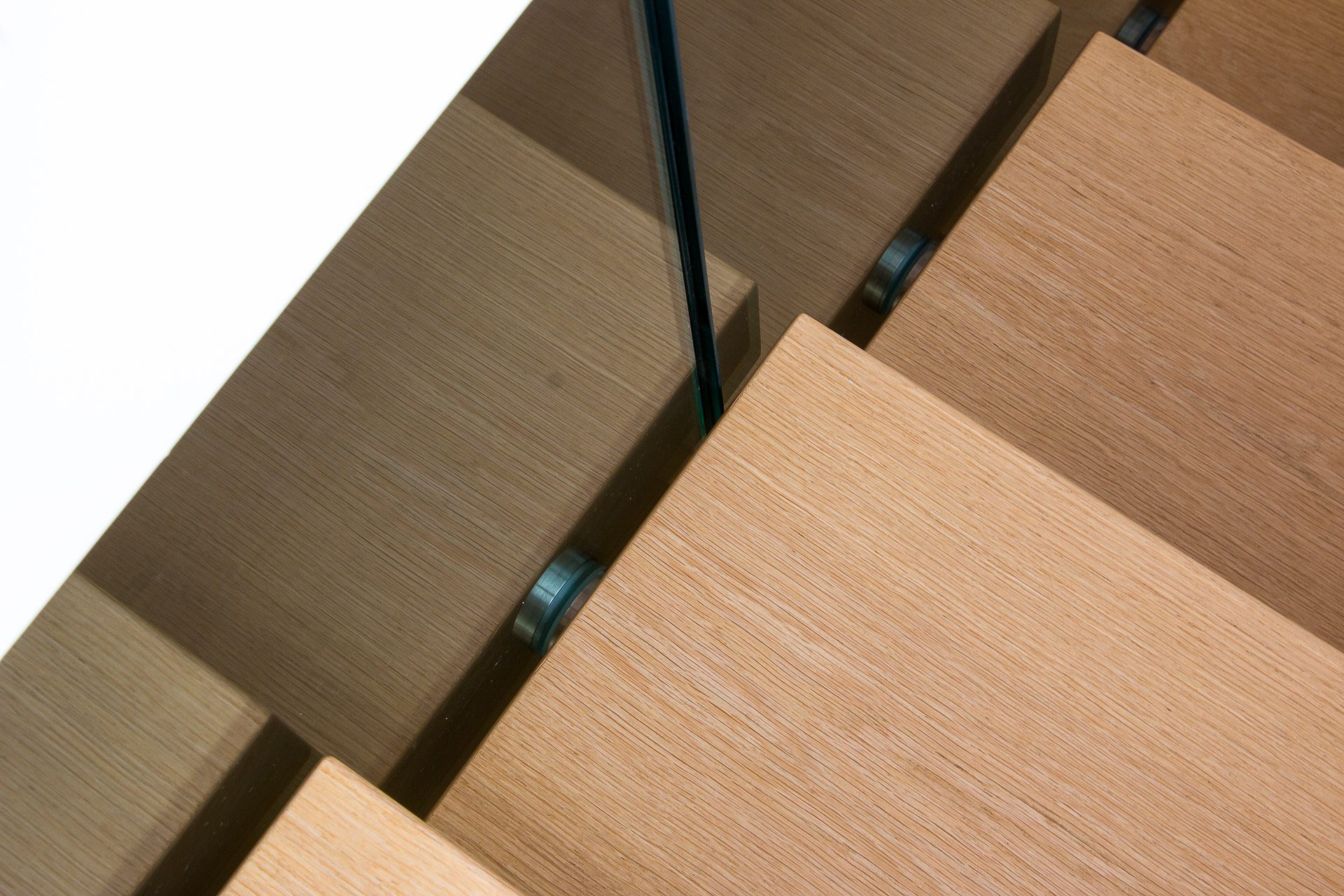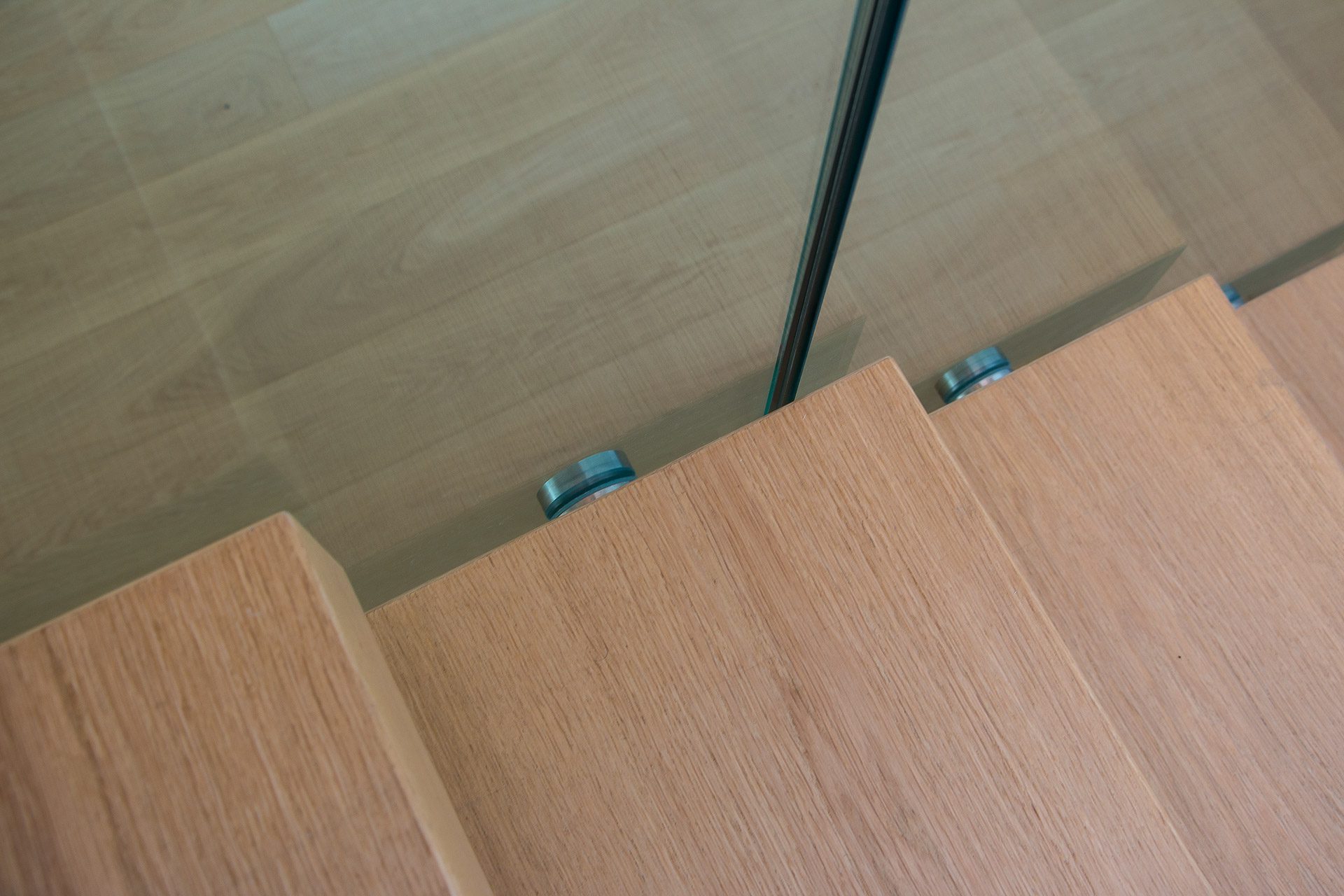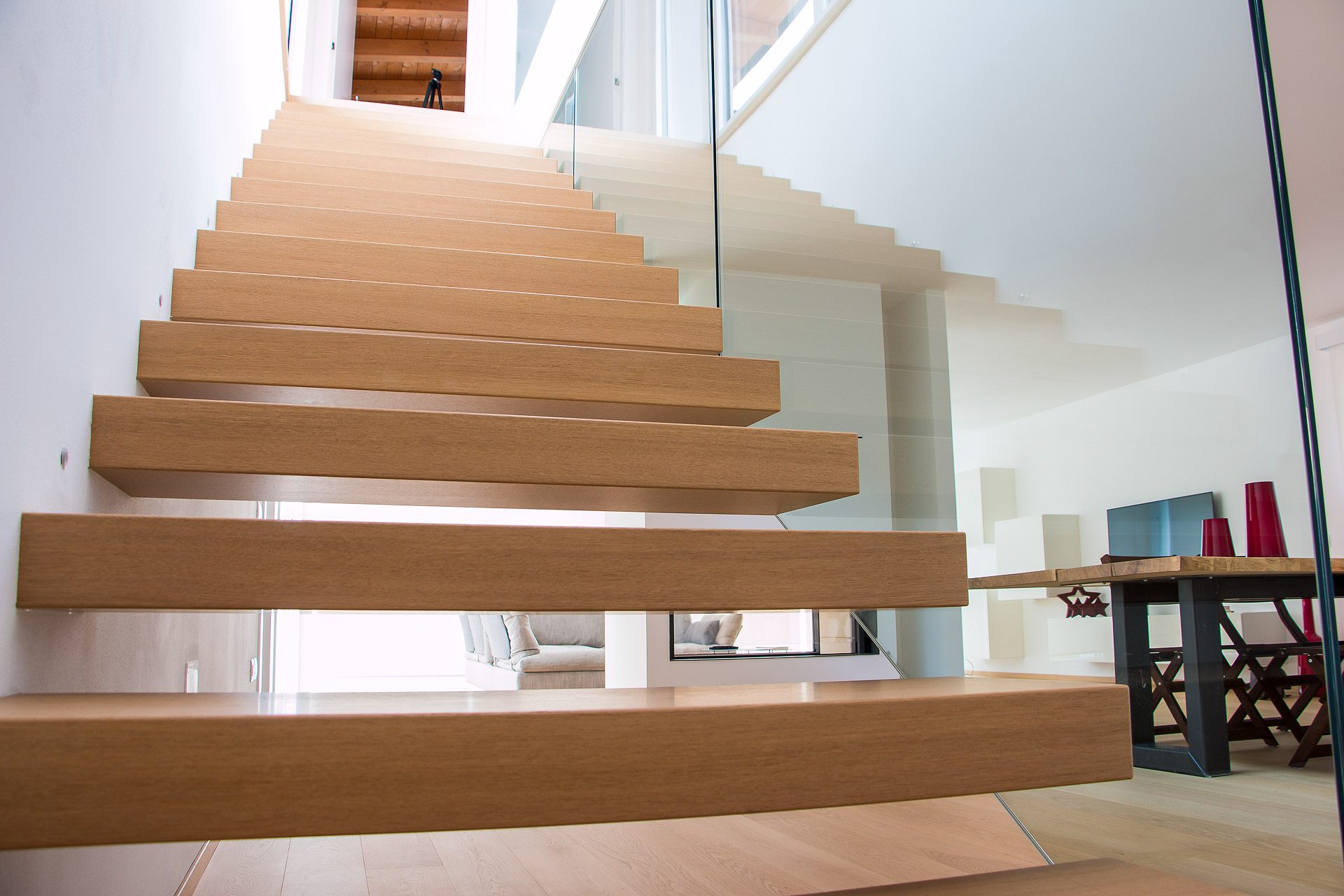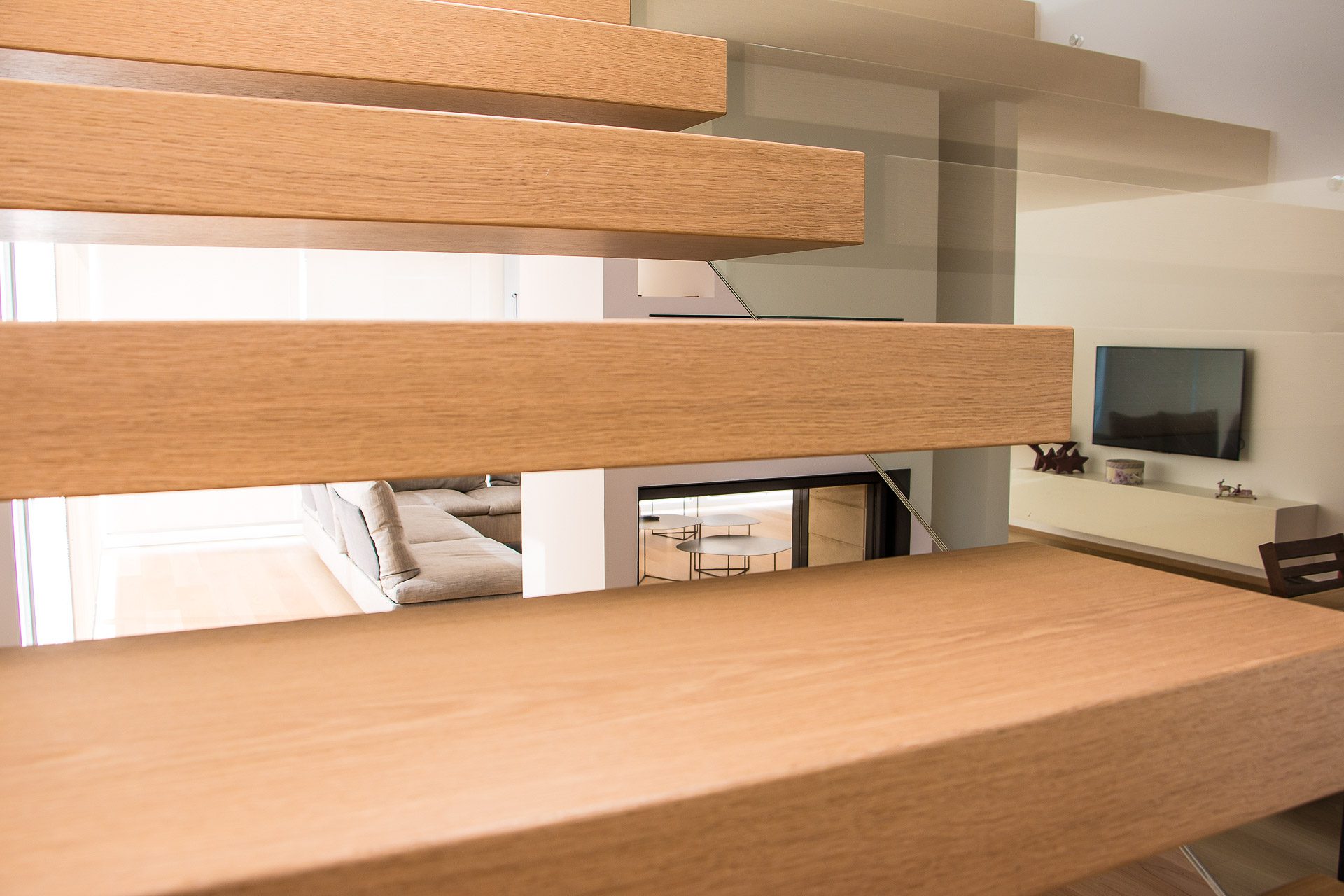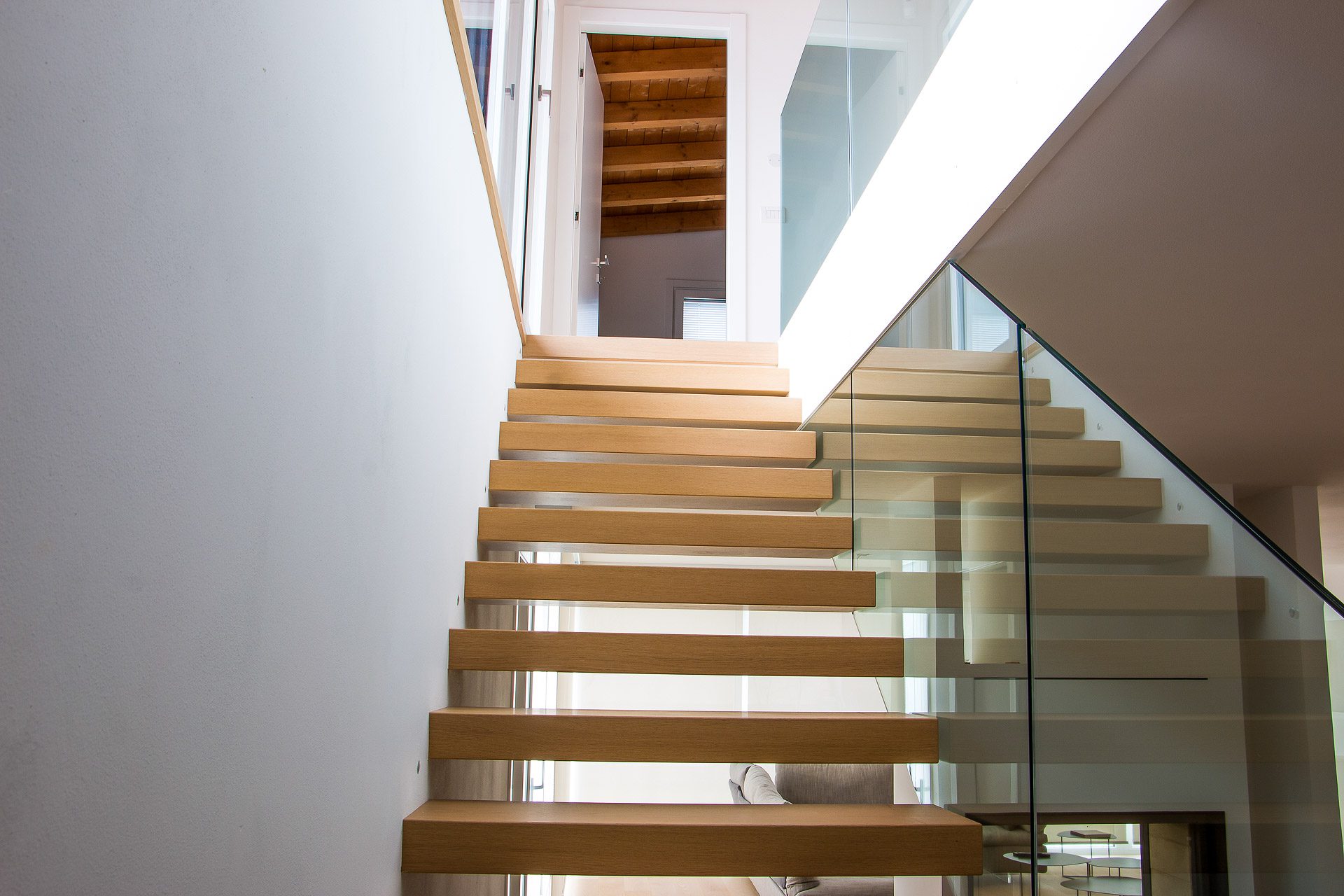 Product features
Staircase with cantilevered steps in brushed and water-painted natural oak.
The support core of the steps is made up of steel brackets attached beforehand to the concrete wall.
The steps go to cover the iron core and are made with cased elements.
The rails, in structural glass throughout, blend in perfectly, creating a basic yet elegant design.